safetyGraphics: Clinical Trial Safety Graphics with R
The safetyGraphics package provides a framework for evaluation of clinical trial safety in R. The initial release focuses on Evaluation of Drug-Induced Serious Hepatotoxicity (eDISH). A prototype of the eDish interactive graphic is available here and is shown below.
This package is being built in conjunction with the safety-eDISH javascript library. Both packages are under active development with beta testing and an initial release planned for early 2019.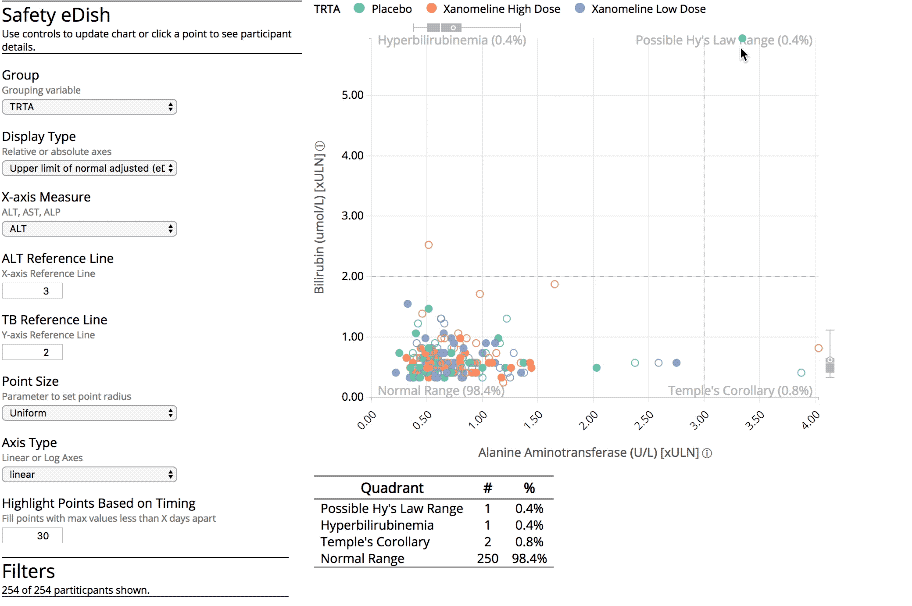 Usage
Users can interactively explore their data with a shiny application or create standalone interactive charts.
Shiny application
The Shiny app provides a simple interface for: - Loading data - Customizing settings and data mappings - Viewing and exporting the interactive graphics
Standalone charts
Users can also initialize customized standalone charts with a few lines of code.